Last weekend I had the privilege of photographing Josh & Joy's wedding in Sheboygan Falls. Joy is my cousin-in-law, and to be such a integral part of her day was a honor. With some unexpected life circumstances, they were unable to have the photographer they hired for as long as they liked, so I got to fill in gaps. Although Joy thought she was giving me second fiddle, I didn't feel that way at all! It is always great to be able to use my photography in a way to help others, especially family. I don't get to see that side of my husbands family much, so it was awesome to get to know Joy, Josh, and their wedding party a little bit better - and to me that is worth it!

Plus, secretly I have been dying to go to a salon with the girls - and I got my chance! : )

So here are my select favorites from the day, to see more, become a fan of Jenn Van Wyk Photography on Facebook!
I have to laugh, after Joy started tearing up after receiving a text from a friend, she exclaimed "Isn't there some sort of medication you can take to stop yourself from crying?" Oh, Joy. It's an emotional day, and crying is 100% ok!
Joy giving us a little preview of the Grand March attire.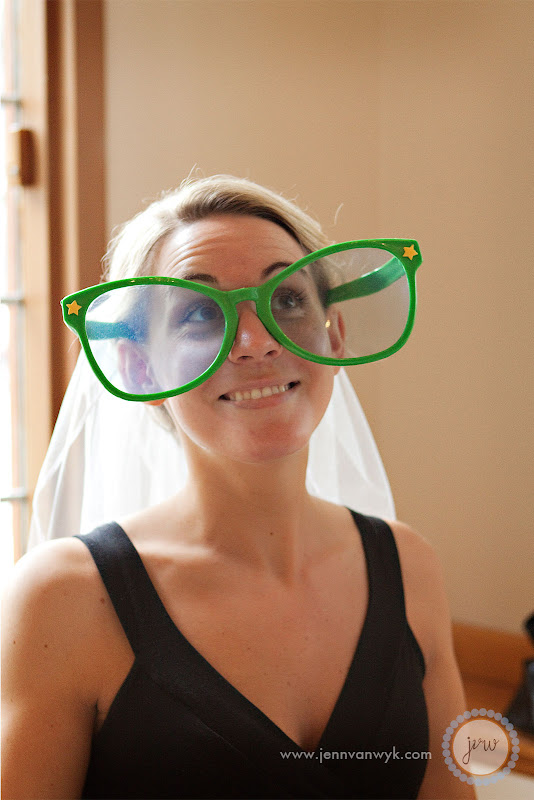 Now over to the guys getting ready - I think this shot sums it up well. Josh's laptop on the back of his car - watching a You Tube Video on how to tie ties - good news - they figured it out!
Josh's cufflink broke, but luckily they were getting ready in his garage... a little super glue did the trick!
All ready to go!
Back over to the ladies. I loved all of Joy's details including these awesome shoes!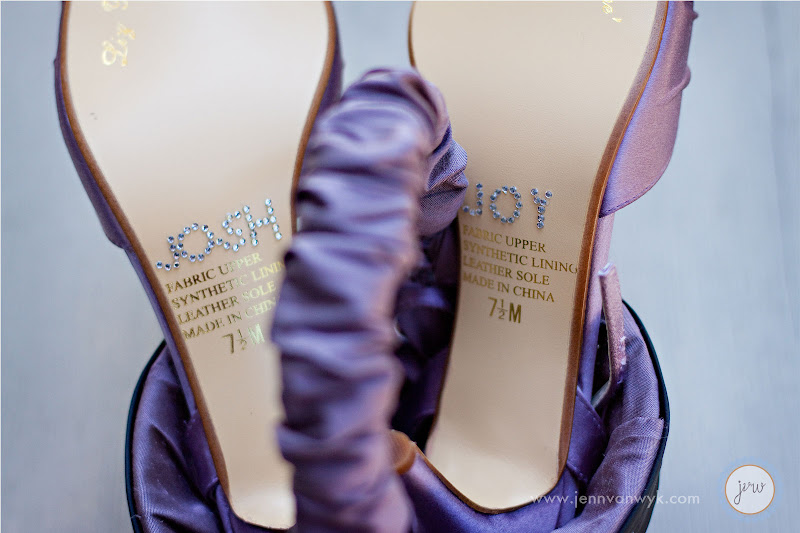 Joy's beautiful boquet
Yay Mr. & Mrs. Heinen!
Onto the reception!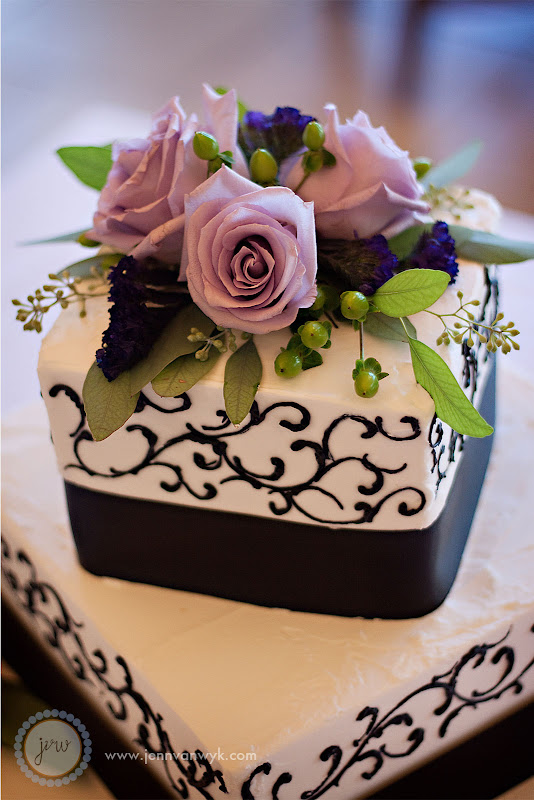 This was the most hilarious grand march I have seen! I seriously want to go out and buy a box of these glasses, they were so funny! I couldn't choose, so here are a few of my favorite goofy ones of the wedding party:
I think this is a good one to end on : )
Thank you Josh and Joy for letting me be a part of your day - I had a great time! Best of luck to the new Mr. & Mrs. Heinen!